Business Rate Relief Workshops for Workspace Providers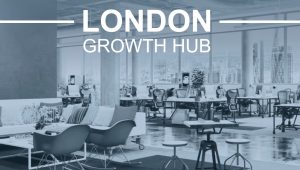 Are you a workspace provider /owner/manager?
Would you like to?
Learn more about business rate relief
Meet other workspace providers
Network
Workspace including incubators, accelerators and co working spaces, artist's studio, and maker spaces, play an important role in the continued success of the London's economy. However, many workspaces providers are facing financial difficulties due to high cost of business rates.  This has an adverse impact in the ability of the sector in ensuring the businesses, particularly micro businesses and start ups are able to find and secure affordable workspaces.
Following a research commissioned by the London Enterprise Action Partnership (LEAP), into the impact of the 2016/2017 business rates revaluation on co workings paces, the London Growth Hub has commissioned workshops and networking events that will be delivered by the London Business Partnership. The workshops will focus on:
Business rates and how they are calculated
Business rate relief and the eligibility criteria
Best practice when applying for business rate relief
The workshops offer a fantastic opportunity for workspace providers to meet with local authorities to discuss how they can work together to simplify the process of applying for business rate relief. They are scheduled to take place across London – see below for list of areas where the workshops will be held and how to register. Please note more events will be added as they are confirmed.
Enfield, 10am – 12pm, Thursday 28 February, Enfield Business Centre EN3 (This event has passed)
Hammersmith & Fulham, 3pm – 5pm, Wednesday 6 March, Huddle W6 (This event has passed)
Hackney, 10am – 12pm, Wednesday 20 March, Hackney House EC2A (This event has passed)
Hounslow, 9 – 10.30am, Tuesday 30 April 2019, Gable House W4 (This event has passed)
Lambeth, 6pm – 8pm, Thursday 6 June 2019, Lambeth Town Hall SW2 (This event has passed)
Islington, 9 – 11am, Wednesday 3 July 2019, Islington Town Hall N1 (This event has passed)
Westminster, 2pm – 4pm, Tuesday 30 July 2019, Westminster City Hall SW13 (This event has passed)