Business Rates for Workspace Providers
Welcome to our latest blog brought to you this month by guest blogger, Naima Omasta-Milsom, Director at London Business Partnership (LBP). LBP is also delivering our business rates relief workshops for workspace providers.
Business Rates, or the "National Non-Domestic Rates" is a tax on commercial properties such as offices, hotels, shops, restaurants, cafes, workshops, warehouse, and workspaces. is and
The rateable value is determined by the Valuation Office, though your local council is solely responsible for billing and payment collection. All of the revenue generated from business rates is then used by local councils to help fund its spending plans.
It should be noted that for workspace providers rent and rates represent a significant proportion of their business' fixed costs, excluding staffing costs. Therefore, the ability to manage and control any future rises is essential for the on-going profitability/viability of one, or all of the individual sites and their entire business model.
So, why is the London Growth Hub delivering the business rates relief workshops for workspace providers?
According to independent research carried out by the London Economic Action Partnership (LEAP), the Local Enterprise Partnership for London, the last property revaluation exercise carried out in 2016 led to a significant drop in workspace providers in London.
With a further revaluation exercise due to take place in 2020, the Growth Hub saw that there is concern that in London we may lose additional capacity in this respect. This could have a knock-on effect in relation to the expansion plans/growth of existing SME's, micro businesses and the number of new start-ups in London.
This is an area of huge business and financial significance in London where we already have the challenge of rising property values resulting in some operators either having to close or increase their rents.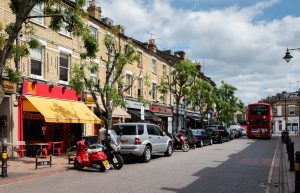 How the programme supports both SMEs and providers
The Growth Hub commissioned London Business Partnership to deliver training that encourages of good practice in relation to the processes for granting small business rates relief as applicable to open workspaces
As a director of a relatively new independent, co-working space, who is also managing the Business Rate Relief workshops on behalf of the London Growth Hub, I believe that it is essential that workspace providers across London should have the knowledge and awareness about business rates and rate relief.
It is apparent that the business rates relief system has not changed to reflect the way in which entrepreneurs work and indeed how office/commercial premises are used today.
We have hosted 5 workshops to date in Camden, Enfield, Hackney, Hammersmith and Lambeth, with more to follow.
The workshops have proved invaluable in raising awareness and knowledge on this topic. Workspace operators have used this as an opportunity to ask questions of our industry experts as well network with Local Authorities and other providers to share knowledge and best practices.
What we have learned so far:
There are 4 separate reliefs that are potentially available to workspace providers, Small Business Rates Relief ("SBRR"), one of the relatively well-known ones, does not currently cover co-working spaces which leaves them at a distinct disadvantage compared to other workspace providers
Discretionary Rates Relief is 'at says on the tin'- it is given at the discretion of your local authority – so do not be surprised if your application is declined
There is a backlog in the processing of appeals from the last revaluation exercise
Every borough is different – so if you are a multi-site operator you may find that each borough will treat your site differently from others
Getting access to professional advice even at the architectural drawings stage is really important – room sizes/space layout can affect you or your tenant's ability to access specific reliefs such as SBRR
Some small independent workspace providers do not qualify for Business Rates Relief nor have access to affordable professional advice provided by experts
The Future of Business Rates
Critics have suggested business rates need a radical overhaul that will require the Government's support. This may not be forthcoming but maybe what is needed are practical ideas that are easily implementable, ensuring the system is fairer for to all workspace providers including co-working space operators.
The key questions that are now being asked are:
What else can be done?
What other help can be provided specially for those that provide services that has a sociable impact? and;
How can we influence the policy makers?
If you have any ideas that we can put forward please feel to contact us at info@londonbp.co.uk or to register your attendance at one of our future events please see the link to our website https://www.londonbp.co.uk/events/business-rate-relief-workshops-for-workspace-providers-2/