Growing Your Customer Base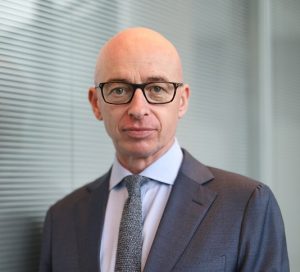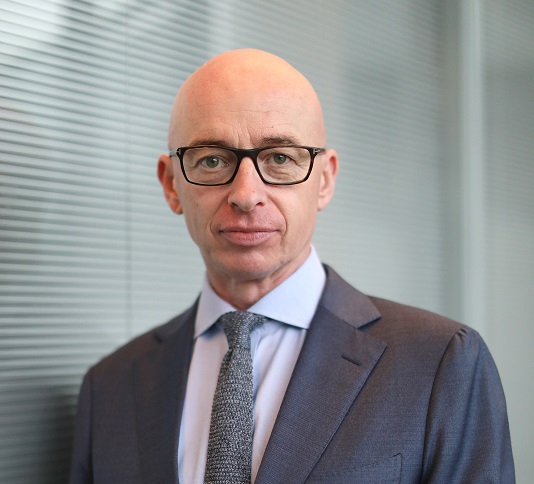 As part of the London Economic Action Partnership (LEAP), I am the Champion for Small Business, guiding the mayoral team in improving the London environment for small and medium sized enterprises – whether in workspace, employment or skills.
This is my latest blog in a series that focusses on some of the most common problems facing small and medium sized enterprises. So far I have covered a range of topics such as business support, staff training and business rates; I hope you will continue to visit the Growth Hub as my fellow LEAP members and I review legislation and best practice, helping you grow and develop your business.
Simon Pitkeathley
Champion for Small Business, LEAP
This month I'm looking to focus on the perennial problem for SMEs – growing your customer base. As we know, customers are the lifeblood of any business and the ability to attract and retain a dedicated customer base is one of the central pillars that stands between success and failure.
In 2018 the British Business Bank conducted interviews with 500 small and medium-sized enterprise directors in England. Their survey found that one in three wanted to grow their operation, but were unsure how.[1] Below are a selection of ways in which a customer base can be maintained and expanded upon.
Knowing your customer base
As a starting point it's always good to look at the customers you have and ask questions, such as: what type of customer spends the most with me? Why do they choose to buy from me and when? What products do they buy? The answers to these questions can help build an overall picture of your client base, allowing you to manage these relationships more effectively, and thereby giving you new opportunities to improve their experience and acquire new customers.
Building customer profiles can be achieved through a number of different means, and can often be done using existing sales data. Other methods for collecting this information could include sending out a short survey on social media or by email; advice slips provided for customers so that they can leave feedback; or you could even pick-up the phone. Once the profiles are built then strategies can be drawn up, focusing on the best ways to effectively target each customer group; whether it be through tailored marketing content, sales before Christmas or the Summer holidays, or offering exclusive deals to your existing customers who refer the business to their friends.
Adopting technology
The adoption of new technologies can be an excellent way of reaching new customers, as well as a means of building networks and strengthening relationships with your existing ones.
In 2018, Telegraph Spark conducted a survey of SME decision-makers on their attitudes towards growth. By and large it appears that the UK's SMEs are prepared for the adoption of new technologies to help support their businesses grow, with a quarter of SMEs looking to accelerate their investment in tech in the future. However, many indicated that a major prohibitive factor to adopting new tech is cost.
A key piece of technology for expanding your customer base is the humble CRM. All businesses will use a type of CRM as a way of managing interactions with customers and potential customers, however these can range from pen and paper and excel databases to more advanced digital versions. These newer digital versions serve as a single platform that can span the entire breadth of an organisation — sharing information and providing value for customer service, sales, product development, management, operations and more. This certainly beats the basic pen and paper approach!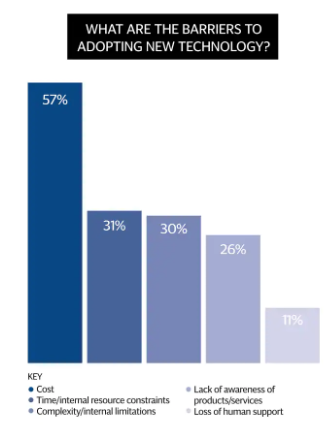 Networking but not as you know it
Often it can be enticing to chase and maintain a relationship with a large client. However if things go wrong, this can leave your business exposed, leaving you to pick up the pieces. Ian Smallwood, head of business services at the Let's Do Business Group, outlined this challenge – "If one of your biggest customers went under, what would be the impact on your cash flow? Or even if they took a month or two longer to pay? Would it be fatal or just a bad cold? Could you realistically trade through it?"
As I mentioned in my previous blog on networking for small businesses, one of the key benefits of networking is that it enables the growth and development of new business leads and partnerships. But networking today goes beyond meeting people around the canapés table; using social media can also be a way of reaching a whole new array of customers that you normally wouldn't be able to connect with. It's not all about selling though, but about learning about current trends that can affect your business and also seeing what you can do for people as well. A mixture of customer feedback and image-led posts can lead to sales and opportunities on sites such as Twitter, Facebook and Instagram. These opportunities are often cheap and targeted, allowing for the use of data collected previously to target a much larger audience.
Once you've got them, how do you keep them?
As a way of keeping a business healthy, the focus shouldn't just be on bringing in new customers, but also about keeping your existing customer base happy. Each year the average business loses around 20% of its customers simply by failing to maintain these relationships.[2]
Often the best way to retain your existing clients, and gain more, is by offering exemplary customer service – identifying what your customers want, being proactive and responding to their needs quickly and efficiently. Word of mouth is often one of the best drivers of new business and great customer service guarantees that. With a solid returning customer base, any additional customer acquisitions will result in growth!
Bringing on board the right people can also have an important impact. James West, Director of CRUX product design, outlined this challenge in the government's Growing Your Business report. Speaking about his expanding customer base, he outlined two changes that were key to managing this growth: new premises and new people. In the report, he suggests "taking on new staff was not about increasing our headcount – it was about investing in a skillset that could give us that competitive edge".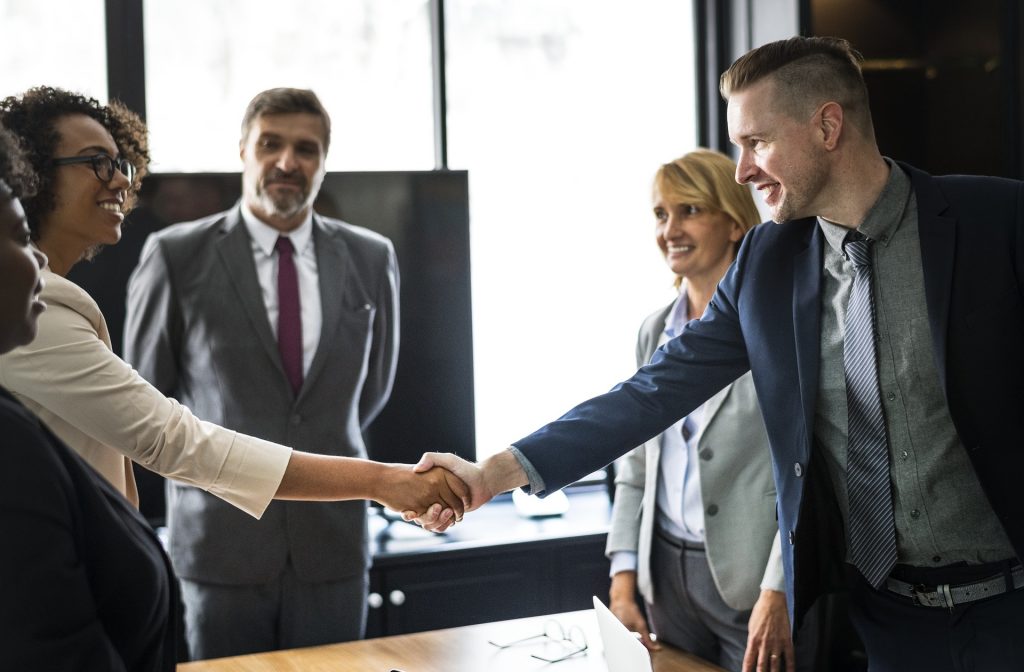 Fastest growing customer base in London
One London based company that knows a thing or two about growing its customer base is Bulb. In the space of a year they grew their number of customers from 85,000 to over 870,000, leading the start-up to be crowned the fastest growing tech company in the UK.
Bulb's focus is on providing renewable energy (electricity and green gas) to power homes across London, as well as Edinburgh, Manchester and Bristol. This is delivered through the use of in-house proprietary technology to reduce the costs of running an energy business. These savings are then passed onto the customer.
Core to Bulb's success in dramatically increasing their customer base was their focus on word-of-mouth marketing, where their members referred one another. Expanding on this, Head of Brand Clementine Hobson said: "That referral piece was absolutely instrumental in our growth… we'd rather reward our members than pay advertisers. For Bulb's first three years that was really how we grew the business – and it took us really far". Hobson has also spoken about continued growth, saying: "over the past year we've been experimenting: we're in telly at the moment, but behind the scenes we put in a year's worth of work to determine whether that was a channel that could be useful to us in growing the business in a sustainable way."
As with many successful start-ups, Bulb has used growth funding, raising £60 million in 2018. Growth funding is also available through the Good Growth Fund, provided in partnership with LEAP. This offers businesses the chance to gain funding to support the development of innovative, best practice regeneration activities as a way of boosting sustainable green infrastructure in London. For example, it could be used to 'provide more opportunities for people to encounter, participate in, and enjoy London's natural environment, using both traditional and innovative green infrastructure urban greening methods to create sustainable and resilient neighbourhoods.'
More information on how to access capital from the Good Growth Fund can be found here: https://www.london.gov.uk/what-we-do/regeneration/funding-opportunities/good-growth-fund-supporting-regeneration-london
For top tips for building customer loyalty read our factsheet.
---
[1] British Business Bank (2018) 'One In Three UK Business Owners Want To Grow Their Businesses But Are Unsure How', available at: https://www.british-business-bank.co.uk/one-three-uk-business-owners-want-grow-businesses-unsure/ [Accessed: July 2019]
[2] The Telegraph (2017) 'How to attract and retain customers', available at: https://www.telegraph.co.uk/connect/small-business/scaling-up/staples/how-to-attract-and-retain-customers/ [Accessed: July 2019]