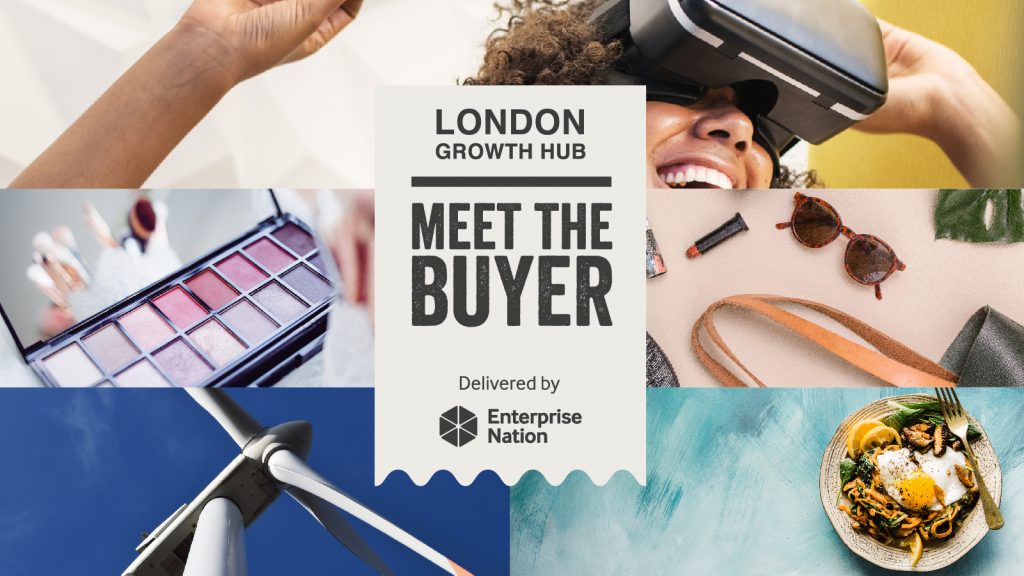 Are you a small business based in London and keen to sell to big brand retailers or the public sector?
Brought to you by the London Growth Hub and delivered by small business support network Enterprise Nation, Meet the Buyer is a FREE programme that aims to bridge the gap that small businesses face gaining public sector and corporate contracts through mentoring from leading business figures, training and guidance.
The programme will offer successful applicants:
training and support with pitching

accounting and legal advice on securing contracts

the opportunity to meet buyers
Evidence suggests accessing pitching sessions like these can be 'transformational' to smaller firms, not only increasing the bottom line, but also awareness of their produce or services.
The programme is focused on five sectors (Please note there are only 20 places available per sector):
Food & drink

Fashion

Beauty

Tech & digital

Cleantech – from Smart Cities and Building Technologies sectors only
The programme starts in September and runs through, with support and events taking place, until April 2019.
Please note that applications are closed for all cohorts except the Clean Tech (from Smart Cities and Building Technologies sectors only) cohort which will remain open until 31 December 2018.
If you are having difficulty registering your interest, please contact Bailey@enterprisenation.com .