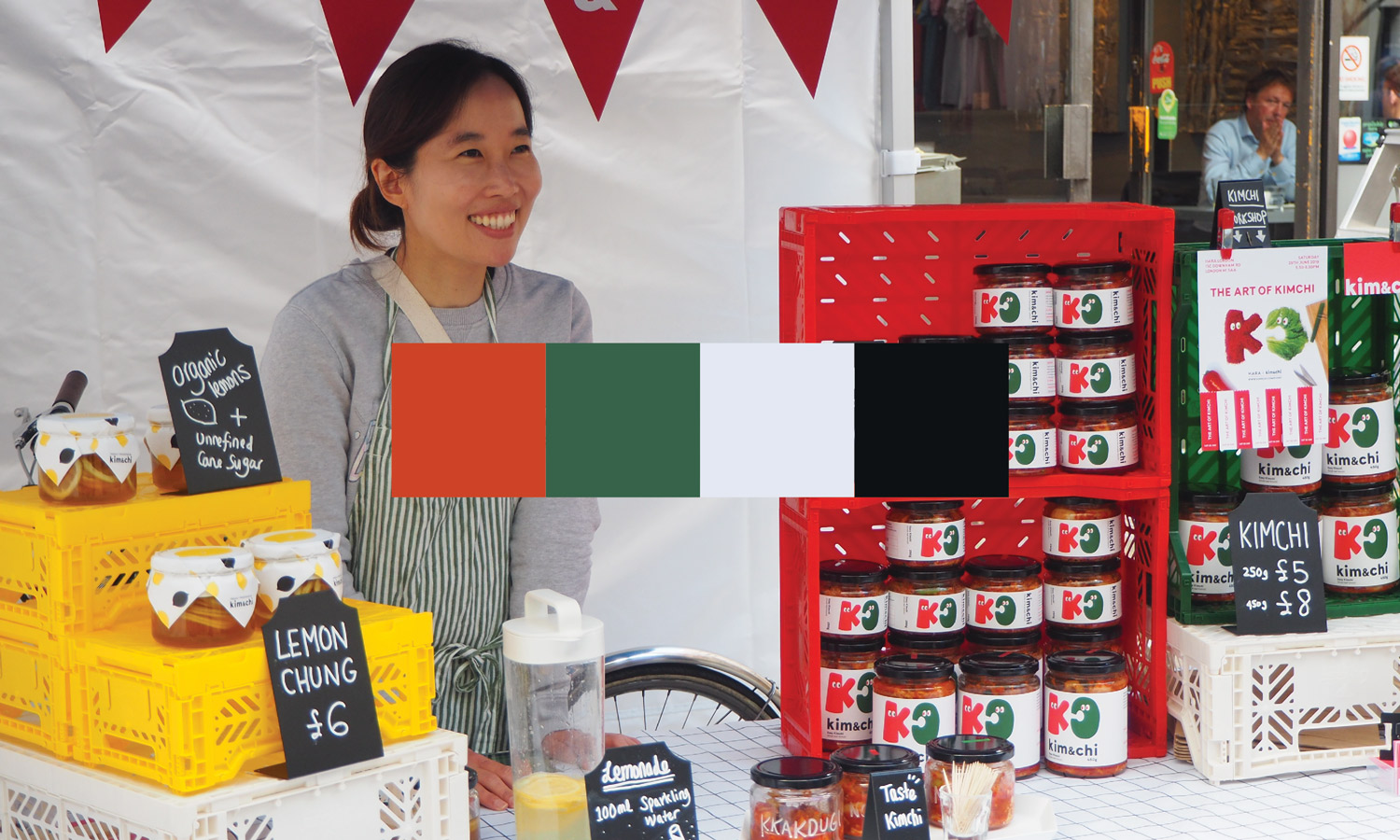 Tomorrow's Market is a new and innovative business support programme that aims to nurture a new generation of market traders – people that are currently working from home, in pop-ups or online and have a unique product or service that they sell.  The programme supports new market traders to grow their businesses, to reach new customers and audiences and to work with experienced traders and business experts to take the next step to elevate their success.
Market trading is low cost, no boss and high return – we're giving 15 ambitious Londoner's the chance to turn clever ideas into successful businesses, and in doing so we will breathe new life into markets across London.
Tomorrow's Market is a collaborative programme funded by the London Economic Action Partnership (LEAP) and supported by the Mayor of London. The programme forms part of LEAP and the Mayor's 'London Growth Hub' business support initiative, which aims to help London's entrepreneurs and small businesses to start, sustain and grow. The idea was initially put forward by the markets sector and taken forward by the Mayor's new Markets Board which has been established to explore key challenges markets face, the breadth of value they offer, and opportunities to improve their long-term sustainability and social impact.
This project will be delivered on behalf of the London Growth Hub by art and design collective, Something and Son.
The Tomorrow Market programme aims to breathe new life into London's traditional markets, building on their heritage and assets. Markets should serve the basic needs of the community, providing food, clothing, electronics and household goods, and offer more niche items, such as antiques, vintage, bric-a-brac and collector items. Currently, markets don't tend to push the boundaries or offer something new – we want to shake things up so that consumers come back to the high street and support local and independent trade.
Tomorrow's Market will introduce fresh talent and present new ways to update and revive old traditions.  Tomorrow's Market's will shine a spotlight onto London's world-renowned markets, with the aim of kick-starting a market revolution that benefits all traders.
Tomorrow's Market provides resources for new and growing independent businesses so that they can trade and profit from working in markets.
Our traders get business support, practical and relevant retail skills training, mentoring, and active advice and critiques as they trade within iconic street markets. We are also providing inspirational talks and a peer-to-peer network. We match new traders with seasoned traders, ones with years of experience, so that they can avoid the usual pitfalls.
We also provide a range of online resources for new traders. So, stay tuned to our website to find testimonials, insider tips, traders' blog, our online shop, the trader finder, market maps, and the latest news about casual pitch availability.
Businesses participating in the programme will be agents of change, fostering a new wave of Market traders and starting a movement to reinvigorate London's markets. We'll nurture independent businesses that represent the diverse innovative, creative nature of London, and elevate the city's position as a thriving leading global city. Tomorrow's Traders are makers, bakers, tinkers, tailors, wheelers and dealers, dreamers, movers and shakers – and pioneers of industries that will have started off from humble beginnings.
Tomorrow's Market is a 2-year pilot programme that aims to become sustainable in the long term. Beyond the two-year programme we are seeking funding and support to roll it forward. Working with partners, we will collectively seek funds to build a legacy that will sustain London's markets for years to come. We will work with partners on a fundraising plan to secure funds from charitable, public and private sources to support new market trade enterprise. The Tomorrow's Market programme has the ability to provide low risk, high gain opportunities for those on low income or without access to investment funds, and so we believe that this will make this project an attractive proposition for inward investment.
Our aim is that the businesses that benefit from the launch programme, will become advocates and mentors for future Tomorrow's Market business support programmes. This will enable the creation of a network of traders to take the Tomorrow's market movement forward.
Funder
London Economic Action Partnership
Supported by the Mayor of London & the London's Market Board
Delivery Partners
Something & Son Ltd